Our Company & Our Team
At Manny's Painting & Decorating Inc. we take pride in our work.
Our family owned business is founded on our commitment to our customers, the promise to never compromise the quality of our service and the passion and love for the trade. Our team of painters and contractors is at your service and here to meet and exceed your expectations.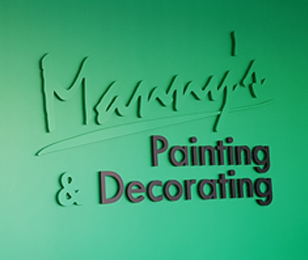 Emanuel (Manny) Pascoal
Owner
My most cherished memories are of my father in his white bib painter's overalls, paint spatters on his boots and the smell of turpentine on his hands, his brushes and rollers meticulously cleaned and the stained drop cloths folded in piles. It was so completely natural for me to follow my father around to his various jobs as a kid….now 35 years later, I am still so proud to be following in the footsteps of my father.
As I worked, I learnt more and more about the profession of a painter and a great deal more about the actual skill of painting. And as the years passed the business began to morph according to the growing demand and needs of the design niche market. Wherever there was a need for a service, I was determined to find a way to provide the necessary skilled tradesmen to do the job; whether it was painting, wallpapering, stuccoing, repairs or renovations, I wanted to be the person anyone could call on to do the best job.
Manny's Painting & Decorating is founded on the reputation and assurance of my own name, so every aspect of my business is vitally important to me. I have spent my entire career forging my reputation with clients, vendors, professionals and tradesmen, creating a pool of resources that I can dip into for every need. I am gratified to know that my reputation has been well established and has stood the test of time, resulting in strong relationships with clients, vendors and employees. I am proud and blessed to be able to wake up and go to sleep every night doing something that I am as passionate about today, as I was back when I was just 18.
I know my job because I have paid my dues, I have started from the baseboards and worked my way up to the crown moulding, so I understand every facet of the job's requirements but most importantly … along with my experience comes a love for what I do and passion for doing it … so, I am Manny. Pleased to meet you. We are at your service.
Helder Maciel
Project Manager
Not only is Helder a part of the team at Manny's Painting & Decorating Inc, he is a member of the family making it natural that he would take extensive pride in his role as Project Manager. With over 15 years of industry experience, Helder possesses extensive knowledge of all materials and applications used on job sites and is a pivotal member of the Manny's Painting and Decorating Inc. team.
As Project Manager, customer satisfaction is Helder's primary focus, he obligates himself to ensure all work is completed and meets our customer's strict deadlines. Helder spends his days estimating new projects, scheduling, overseeing on going jobs and providing customer service.
Working with his uncle isn't always easy but it is the only way that Manny and Helder would have it. The family business is something that has been passed down through three generations, giving Helder big shoes to fill from his grandfather to his uncle … and this is something he does not take lightly.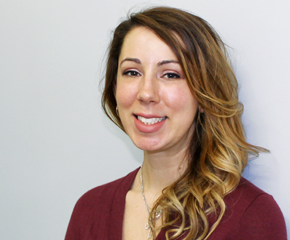 Stephanie Bailey
Office Manager
Stephanie is the welcoming voice you interact with when calling Manny's Painting & Decorating Inc. She has been employed with Manny's Painting & Decorating Inc. since 2015 and works closely with Manny ensuring the daily operations run efficiently. Stephanie has an optimistic mindset and contributes to maintaining a positive morale within the office. On a day to day biases Stephanie handles the accounts payables, accounts receivables, payroll and various other tasks within the office.